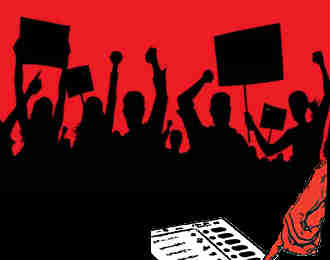 The Union Government have completed the last cabinet meeting before the general elections and the code of conduct for the Lok Sabha polls likely to be announced anytime. But the demand of the Central Government Employees on the pay hike still remains unsettled.
Finance Minister Arun Jaitley assured the unions on June 30, 2016, to consider the pay hike beyond the recommendations of 7th Commission for central government employees and he also reiterated his assurance in Rajya Sabha on July 19, 2016.
The Finance Minister has made it clear that "the government is responsive to the concerns of the Employees' Associations and it would be the endeavour of the Government to ensure that the eventuality of a strike does not arise.".
Based on the assurance from the government, the unions had postponed the proposed strike plans against the government.
Read - 7th CPC Rajya Sabha QnA : Government is responsive to the concerns of the Employees
There were reports at various stages of time that the government will raise the minimum pay from current Rs 18,000. There were talks that the pay of the employees in the pay scale of level 1 to 5 may be hiked. The employees were pinning hopes during the Republic Day speech, Budget presentation etc for the positive news. But with last cabinet meeting over and model code almost in place, all these hopes were dashed. And now it is the time for the employees to make a decision before they cast the vote