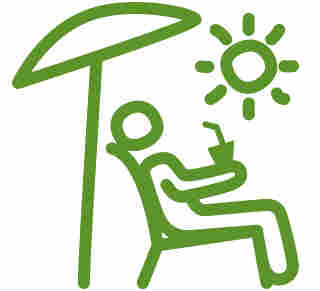 There are media reports that the Central Govt. Employees will have compulsorily take 20 days of earned leave every year, instead of accumulating them.
The employees are entitled to of 30 (60 for defense) days of earned leave (fully paid) yearly. Apart from this there are 8 casual leaves, 20 Half Pay leaves and 19 notified holidays every year. The earned leaves, which can be carried forwarded and accumulated up to 300 days can be encashed at the time of retirement. As a result, only a few employees use their earned leave while others make it as an instrument for monetary benefits.
As per the reports, the government is to release a circular soon to break this habit. The new rules will ensure that not more than 10 paid leaves are carried forward by employees to the next year. Public sector banks have already started doing this. They have started sending employees on the block of ten days leave from late last year.
The reported changes will be in accordance with the 7th Pay Commission recommendations. In its report, the pay panel had written against the practice of substituting leaves with cash. It had said that substituting leave with cash was not "desirable".