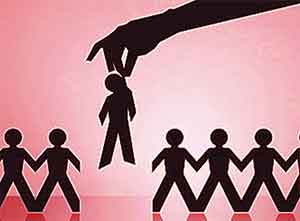 The Central Board of Direct Taxes (CBDT) have compulsorily retired 21 Group B officers of the rank of Income Tax Officer under Fundamental Rule 56 (J) in the public interest, due to corruption and other charges and CBI traps.
The provisions of Fundamental Rules (FR) 56(j), Rule 48 of Central Civil Services (CCS) (Pension) Rules, 1972 and Rule 16(3) (Amended) of All India Services (Death cum-Retirement Benefits) [AIS (DCRB)] Rules, 1958 lay down the policy of periodic review and premature retirement of government servants, which is a continuous process.
Under this rule, the government has the absolute right to retire officials prematurely on the ground of lack of integrity or ineffectiveness, in public interest.
Since NDA II came into power, it is the fifth round of sacking of corrupt tax officials. With this, 85 officers, including 64 high ranking tax officers, have been compulsorily retired. Of the high ranking officers, 12 were from the CBDT.
The last round of sacking was in September when 15 Central Board of Indirect Taxes and Customs (CBIC) -- the agency that overseas GST and import tax collections -- were compulsorily retired.